Community highlights
Latest News
November 26, 2015
Cleanup crews were on the scene of a spill of an unknown amount of partially processed sewage Saturday at the city's wastewater plant reportedly created by a mechanical malfunction.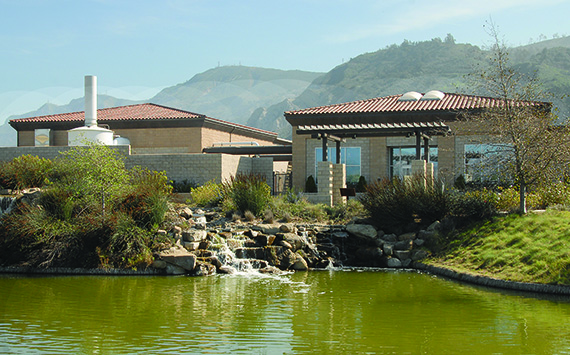 Three Santa Paula churches offered "Blessing of the Animals" this past weekend. Saturday Reverend Michelle Magee of the First United Methodist Church blessed several animals on the church lawn. From there she went to the Santa Paula Animal Rescue Center (SPARC) (photo above) and blessed a number of dogs and cats. On Sunday Deacon Al Guillin officiated at a blessing ceremony at the Church of Angels. Also on Sunday St. Paul's Episcopal and Emmanuel Lutheran Church continued their annual blessing of animals.
An odd incident sent four people to the hospital Thursday after they became ill while working at a community bank.
More news