Community highlights
Latest News
May 28, 2016
The procession Saturday at 3:00 p.m. will no doubt draw thousands when one of Santa Paula's favorite saints, El Santo Niño de Atocha returns for a visit to what is now considered the icon's second sanctuary, Our Lady of Guadalupe Church.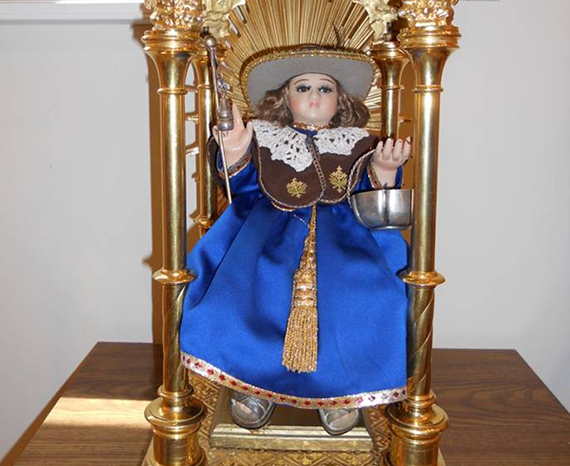 Cards travel to play the top-seeded in Division 6 Newport Coast Sage Hill (26-1) on Friday at 3:15. (Address: 20402 Newport Coast Drive, Newport Coast)
The Santa Paula Unified School District welcomed its first-ever Junior Optimists Octagon International Club at Glen City Elementary School. It was officially chartered on Thursday, April 14, 2016. The JOOIC members are not necessarily new to giving back to their community. The students have helped gather over 1,000 cans of food for those in need during Christmastime, participated in spring planting, and conducted an end-of-year book drive. "I know you can come up with a lot of other great ideas too," said Cathy Hicks, President of the Santa Paula Optimist Club when she spoke to the students. "We are really looking forward to working with you all." JOOIC is an active youth service organization that was created in 1988 and is affiliated with Optimists International who is its sponsor. There are more than 18,500 members in over 675 communities around the world.
Mercer-Prieto VFW Post 2043 had the Installation of Officers Ceremony on May 12, 2016.  The Officer In Charge, Past Commander Bill Florio presided over the Installation Ceremony.  Officers for the coming year 2016-2017 are pictured L to R: John Hurtado, Chaplain; Albino Pineda, Trustee; Peter Solis, Junior Vice Commander; John Campos, Surgeon; Rey Frutos, Quartermaster; Jerry Olivas, Post Commander; David Silva, Senior Vice Commander; John Barbic, Trustee; John Luna, Judge Advocate; Paul Randall, Trustee.  Congratulations!
More news