Community highlights
Latest News
October 9, 2015
An empty chair bearing the logo of those Prisoners of War-Missing in Action was on display as a backdrop for the Mercer-Prieto Post 2043 to honor all who died in war with an emphasis on those still considered missing decades later.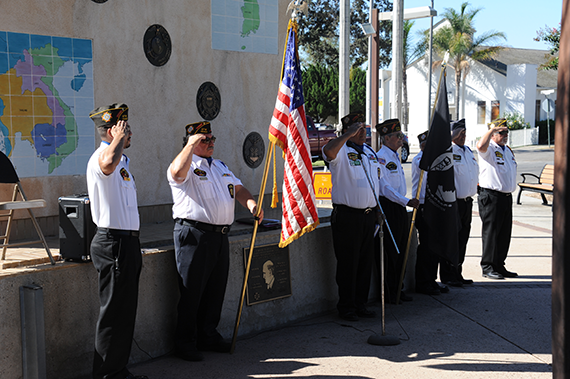 It was a grand celebration when Latino Town Hall presented its 19th Annual Awards honoring community service.
Carol Wood has big plans for the Santa Paula Kiwanis Club and she's rarin' to go after being installed as President of the service organization.
The Santa Paula Rotary Club has put on its annual New Teacher Welcome BBQ. The event was hosted at the ranch home of Chris & Yvonne Wilson.  The 42 new teachers, counselors, and school psychologists (as well as their significant others) were treated to beverages, tri-tip, beans, salad, bread, and dessert. The principals of the schools where they are teaching introduced the new teachers.                         Photo by Letitia Austin
More news