Community highlights
Latest News
March 28, 2017
One person was injured in a March 7 traffic collision on East Harvard Boulevard at 10th Street, according to SPPD Sgt. Ken Clark. "One male adult was transported for a minor injury," following the collision, that occurred at about 5 p.m. when one vehicle traveling eastbound turned left in front of the westbound vehicle. Clark said both vehicles had to be towed from the scene.                                      Photo by Misha Chapman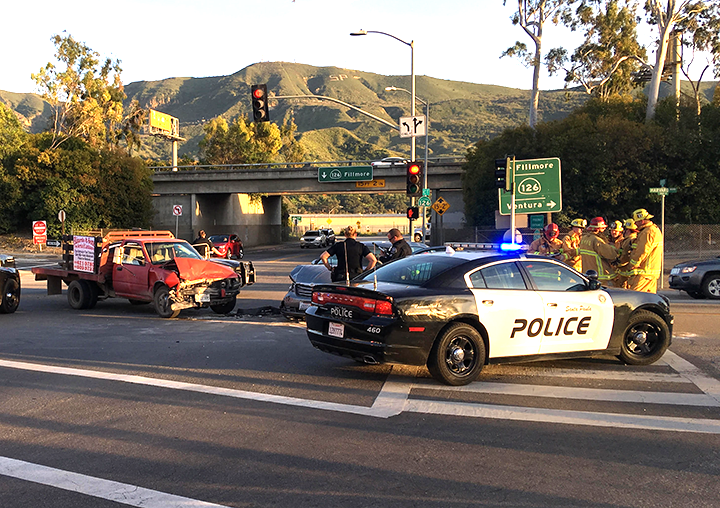 Settling a lawsuit over the development of the Hardison House property is on the Consent Calendar of Monday's City Council meeting, a meeting short on business but tackling several important issues.
Santa Paula Police arrested a man Sunday for allegedly raping a woman, a crime reported early that morning when the victim sought help at the Santa Paula Hospital Emergency Room, according to a SPPD spokesman.
The Isbell Middle School Concert Band attended the Santa Susana Band & Orchestra Festival held at Moorpark College on Saturday, March 11. Students performed before a panel of three judges and earned the rating of "Unanimous Superior" which is the highest rating that can be earned at a judged festival. This is incredibly difficult to achieve and marks the first time an ensemble from Isbell Middle School has earned this rating. In addition, this is the third consecutive year that the Isbell Middle School Concert Band has earned a superior rating at an adjudicated festival. The band has now qualified for the regional festival where they will get the opportunity to compete with the top music ensembles in Southern California. Way to go!
More news