Community highlights
Latest News
February 12, 2016
A South Olive Street home was badly damaged Sunday afternoon in a blaze deemed suspicious that drew firefighters from throughout Ventura County.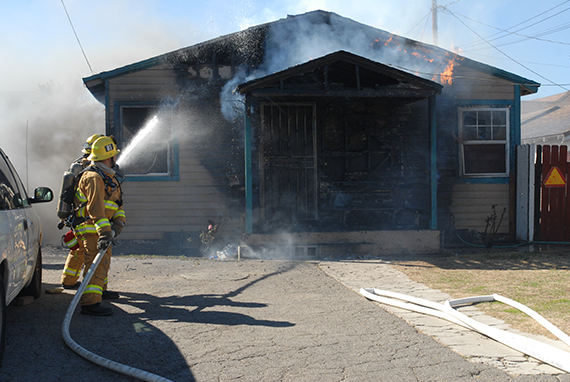 After an all day hearing that featured allegations of murder against a witness and sobs from family members of a slain Santa Paula woman, a Superior Court Judge ordered a 20-year-old gang member to stand trial for the 2014 death of his pregnant girlfriend.
There will be a study session Tuesday for a development that has been in the works for more than a decade that is being contested by nearby residents.
Appointing youth members to the Recreation Commission, reviewing the annual audit of financial reports, raising rates paid to SPARC and taking possible aim at the controversial Highway 126 Caltrans project is on the agenda for Tuesday's City Council meeting.
More news